talkin' is an event series focusing on personal development through Social Adventures.
In 2018 we organized 13 events with 266 participants already. Our most recent group started in Cardiff, Wales, UK in January 2018.
We believe that the best way to grow as a person is to get out of your comfort zone, and have fun along the way. You don't think that's possible?
Come and join us and see for yourself!
Upcoming Social Adventures
Wednesday, 12. December 2018 18:30
Improvisation bedeutet leben. Jeden Tag erleben wir neue Situation und müssen aus dem Stehgreif damit umgehen. Mancher macht ein Hobby daraus und tritt auf d...
17 free tickets ≫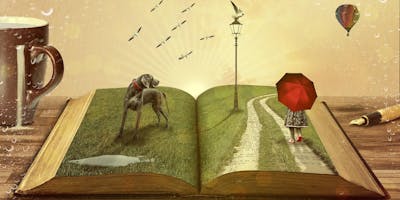 Wednesday, 12. December 2018 19:00
Liebe FreundInnen! Glaubst du, dass Vorbereitung ein nötiger Bestandteil deines Lebens ist? Wir beweisen dir das Gegenteil! Wir möchten dir gerne zeigen, da...
14 free tickets ≫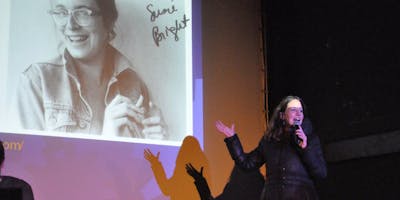 Wednesday, 19. December 2018 18:30
Did you ever give a presentation at school?At university? At work? Then you might know all the feelings that rush through your body and mind. From adrenaline...
17 free tickets ≫
talkin'plus sind unsere kostenpflichtigen Veranstaltungen, organisiert mit einem professionellem Trainer. Du willst wissen, wann die nächste Möglichkeit ist dich weiterzuentwickeln? Dann trag dich hier ein!
Wir, talkin', sind überzeugt davon, dass das Leben mehr bietet als tristen Alltag. Dass jeder Tag ein kleines Abenteuer sein kann. Aus diesem Grund veranstalten wir monatlich genau das – soziale Abenteuer! Abenteuer die Spaß machen und dabei auch noch Raum zur persönlichen Entwicklung bieten.
Klingt gut, oder? Warum solltest du also an so einem Abenteuer teilnehmen?
talkin' bietet dir…
Einen sozialen Rahmen, um neue Leute kennenzulernen und alte wiederzusehen
Einen sicheren Rahmen, um aus dir und deiner Komfortzone herauszugehen
Abwechslung, Unterhaltung und Unmengen an Spaß
Die Möglichkeit einen Abend zu gestalten und dich selbst als Trainer zu üben
Die Möglichkeit, der Community etwas zurückzugeben
Dein ganz persönliches Abenteuer!
Komm vorbei und überzeug dich selbst, mach mit uns gemeinsam den Abend unvergesslich.
Dein talkin' Team
talkin' – Verein zur Förderung von Kommunikation, Kunst und Kultur
Schöpfleuthnerg. 29/1
1210 Vienna, Austria